Alec E. Turung
Committed to Helping You Achieve Your Goals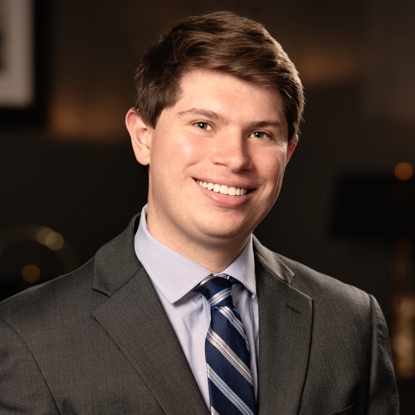 About
Dallas-Fort Worth Lawyer – Intellectual Property and Litigation
Alec focuses his practice on federal matters, particularly all aspects of Intellectual Property and Federal Litigation. He particularly enjoys Patent, Trademark, and Copyright Prosecution and Litigation. Alec has always been fond of intellectual property, as he was granted his first patent at the age of 14.
Education
Alec began his college education at Baylor University, where he earned a Bachelor's Degree in Mechanical Engineering from Baylor University. He then attended Texas A&M University School of Law, graduating in 2022, where he focused his studies on Intellectual Property, but is also gaining a wide range of experiences in litigation.
Admissions
Alec is licensed to practice law in all state district, county and justice courts in the State of Texas.
Alec has been a registered agent to prosecute patents before the United States Patent & Trademark Office since 2022.
Legal Practice
Intellectual Property:
Patent Prosecution and Litigation
Trademark Prosecution and Litigation
Copyright Prosecution and Litigation
Trade Secret (Non-Disclosure and Non-Compete Agreements)
Litigation:
Intellectual Property Infringement
Defamation
First Amendment
Contract
Other Interests
When Alec is not working, he enjoys cooking, tennis, golf, and traveling.